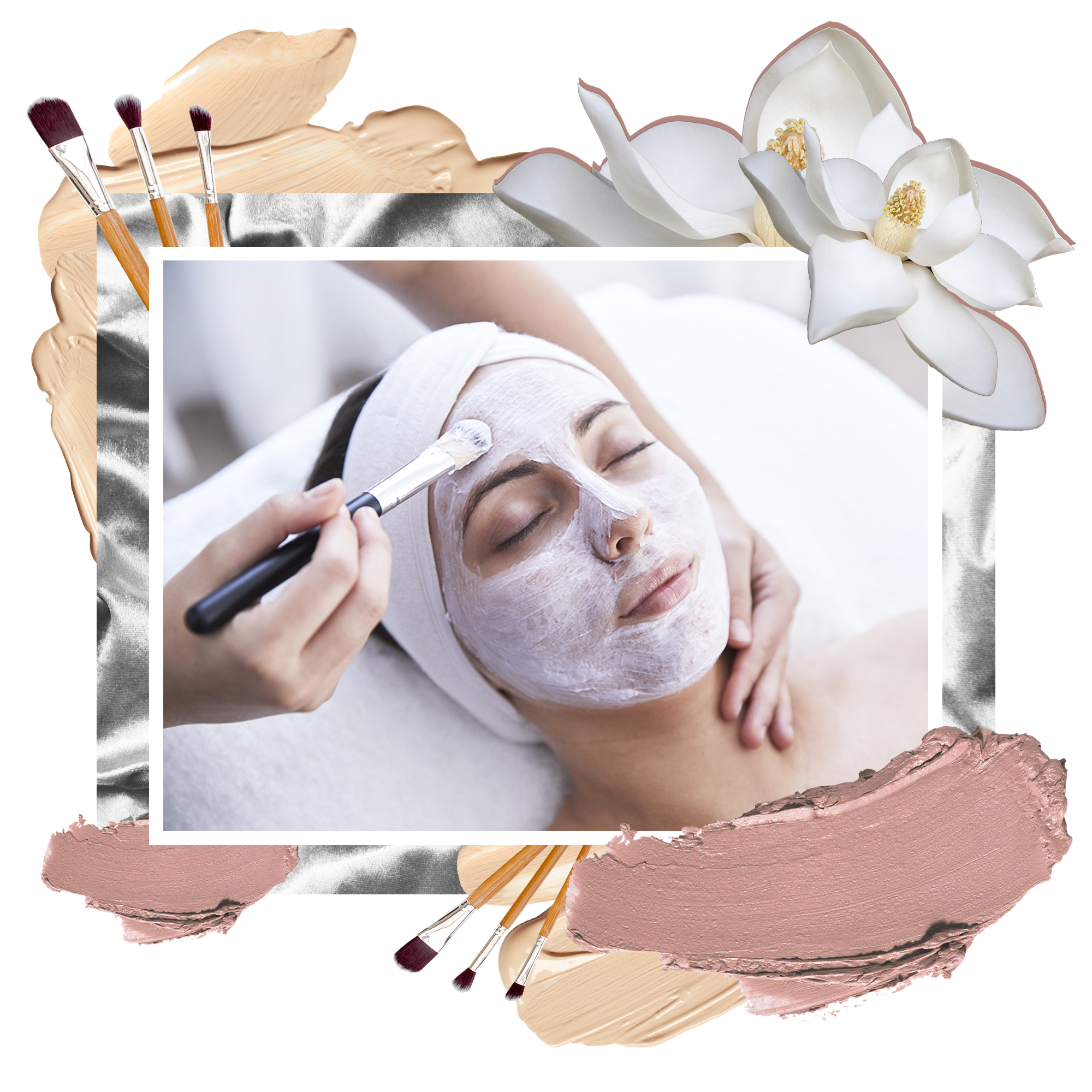 We firmly believe that your beauty shines from the inside out. Our facials are designed to relieve stress and allow you to relax, ensuring you (and your skin) are left feeling nourished and rejuvenated. Our highly skilled therapists tailor all treatments to your individual needs, ensuring a truely bespoke service that caters to your skin goals. Innovative treatment techniques and results-driven products are delivered in a luxurious and calming environment, allowing you to truely unwind and treat yourself in style.
Products
Our facials utilise products carefully selected from O COSMEDICS. These medical strength products are formulated with the highest respect for the skin and are endorsed by thousands of skin experts. O COSMEDICS are Australian Made, cruelty free, gluten and vegan friendly. Full of functional activs, their products focus on better skin health for a confident, youthful look. Find out more here.
skin consultation
$90 | 30 mins

A one on one meeting with one of our skin specialists to go over your concerns and skin goals.
The Express Facial
$110 | 30 mins

Time poor but skin in need of some serious love? The Express offers all the perks without the fuss. Double cleanse, exfoliate, steam and protectors. Includes a relaxing scalp massage.

Organic option available
Optional upgrades: OMNILUX $50 | Peel $50
Omnilux
$110 | 30 mins

OMNILUX is the market leading LED light therapy treatment that is designed to stimulate the natural cell processes that rejuvenate and repair the skin. The scientifically designed light doesn't contain any harmful UVA or UVB, is pain-free and offers and effective treatment with no downtime. You will see serious results! Plus, the light has been proven to stimulate serotonin in the brain, which gives you that 'happy' feeling.
For best results we recommend a course of twice weekly treatments over 4 weeks ($750)
o cosmedics peel
$110 | 30 mins

An advanced exfoliation treatment designed to eliminate dead skin cels, reduce congestions and leave skin feeling more balanced and hydrated. We offer a choice of 6 peels from the O COSMEDICS range, with each peel formulated to address a different skin concern. Our therapists will be able to help you choose which peel is best for you.
the glow & go
$150 | 45 mins

Want that TPR Signature glow without the fuss? Try our Glow & Go facial. Combining OMNILUX and an O COSMEDICS Peel, this treatment gives your skin a powerful boost that's perfect pre-event or post-flight.
the signature facial
$190 | 60 mins

Following a one on one consultation our skin therapists will tailor this facial to suit your skins needs. This is the perfect introductory treatment, with a strong focus on rebalancing and restoration. Includes a relaxing had, foot and scalp massage.
The corrective Facial
$260 | 80 mins

Our therapist work with you to correct your skin concerns, whether it's hydration, ageing, inflammation, uneven tone or more. This is a bespoke treatment to address your individual needs, with products selected based on your requirements. The treatment also includes OMNILUX and an O COSMEDICS Peel to exfoliate, rejuvenate and repair the skin.
The Tribeca Glow Facial
$220 | 60 mins

This deeply nourishing and revitalising Tribeca Skin Tonics facial treatment is exclusive to The Parlour Room. Created by expert New Zealand facialist Ashleigh Scott, this treatment is designed to make your skin glow from within. Incorporating a deep, sculptural massage to lift and tone the muscles in the face, along with a signature blend of oils and balms to bring skin into a state of health and radiance. Includes a relaxing hand and foot massage.
TPR TIPS
We are experts in fast, effective, and pain free waxing. We only use hot wax for delicate areas and never double dip our spatulas. We use Lycon Australia wax, the worldwide number one wax, formulated with the finest resins, pure beeswax, and tenuous aromatherapy and natural plain oils. All our tweezers are sterilised in our premium Laformed Autoclave machine.
Brazilian Waxing - The Low Down
We want to ensure that your always feel comfortable and confident when getting your wax. There's no reason to be embarrassed - our therapists are highly trained professionals who have seen it all! To ensure no hairs are missed and we can work as quickly as possible, It's easiest if you are completely bare, although disposable g strings are available if required.

For best results, our therapists require at least a 1/2 centimetre of hair so that it can be removed without breaking.

Have a shower before your appointment and avoid applying any moisturiser to the area to ensure that it is completely dry. If you're unable to take a shower, our therapists will provide wipes so that you can freshen up before your appointment

Your skin is at it's most sensitive before or during your period, so it's best to plan your wax around this. If you have no choice but to get a wax while on your period we ask that your please wear a tampon and avoid your heaviest days

Your appointment will take approximately 15 minutes. Like all waxing, the pain will depend on your own pain threshold, however our therapists will take all steps to ensure the pain is as minimal as possible

You will need to rebook every 4-6 weeks. Please avoid shaving in between appointments as this will mess up your hair growth cycle and leave you with constant short, spikey hairs
ladies
Lip $10
Chin $10
Lip & Chin $15
Underarm $20
Half Arm $25
Full Arm $35
Half Leg $35
Full Leg $49
Bikini $25
G String $35
Brazilian $50
Rebook your Brazilian within 4 weeks and pay $45
Pregnancy Brazilian $60
½ leg & Bikini $49
½ Leg & G String $59
½ leg & Brazilian $69
Full Leg & Bikini $59
Full Leg & G String $69
Full Leg & Brazilian $79
mens
Back, Neck & Shoulders $50
Neck & Shoulders $30
Chest $30
Stomach $30
Chest & Stomach $55
Half Leg $40
Full Leg $59
Speedo Line $30
Full Leg & Speedo Line $79
Half Arm $30
Full Arm $40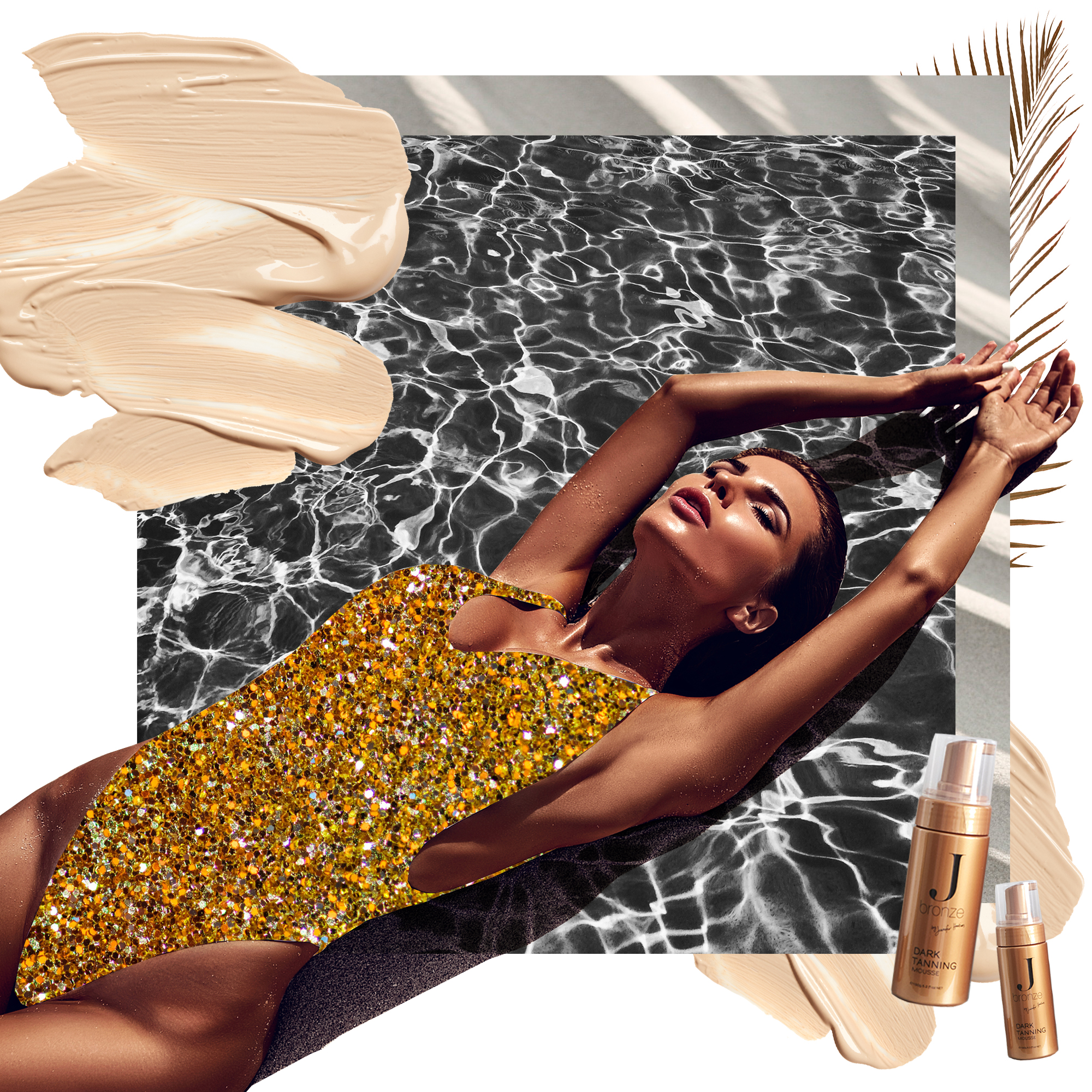 TPR TIPS
Please allow enough time to arrive on time for your appointment. We are a busy salon and often work back to back appointments. If you are more than 5 minutes late for your booking it may need to be rescheduled or moved to the next free appointment time.
After a one on one consultation, our therapist will decide which tan is best suited to you and your desired result. We stock a range of different brands with different colour bases and shades to ensure we can find the right match for each individual skin type. We have both express and overnight tans to make sure we can choose one that will suit your lifestyle. We suggest having your tan 1-2 days before your event for optimal results.
Brands we use: J Bronze, Sunescape, TechnoTan
Pre Tan
Shower and exfoliate your skin

Do not apply moisturiser, perfume or deodorant

We advise any hair removal to be done at least 24 hours before your appointment to ensure that your tan will go on evenly and not irritate your skin

Remove all jewellery before your appointment
Post Tan
After your tan, we recommend wearing loose, dark clothing and flip flops. Ensure you are covered head to toe from water if the weather is wet

Your therapist will advise at what time you should wash off you tan

It is normal to feel a little sticky after your tan, especially if the brand has oil base ingredients to hydrate the skin

After your appointment, it is normal to look a lot darker. Don't panic, this is just the bronzer in the tan so we can see where we are spraying. It will all wash off with your first shower, leaving your natural bronzed looking skin underneath.

If you have an express tan, do not use any soap when you first have a shower. Rinse off the tan residue with water and softly pat your skin dry. It will look like it has all come off but don't worry, your tan will continue to develop over the next 6-8 hours

If you sleep in your tan, please be aware tan residue can transfer onto your sheets and pyjamas

Avoid using deodorant, perfume, or moisturiser until the next day

Avoid excess sweating or swimming for the first 24 hours after your tan

If you are wearing a white outfit and are worried about tan rubbing off onto your clothing, we suggest having 2 initial showers to ensure all the tan residue has been removed
Spray Tan $50
Half Body $30
Face $10
5 Tans ($45ea) $225
10 Tans ($40ea) $400
Tan packs must be used by the original purchaser only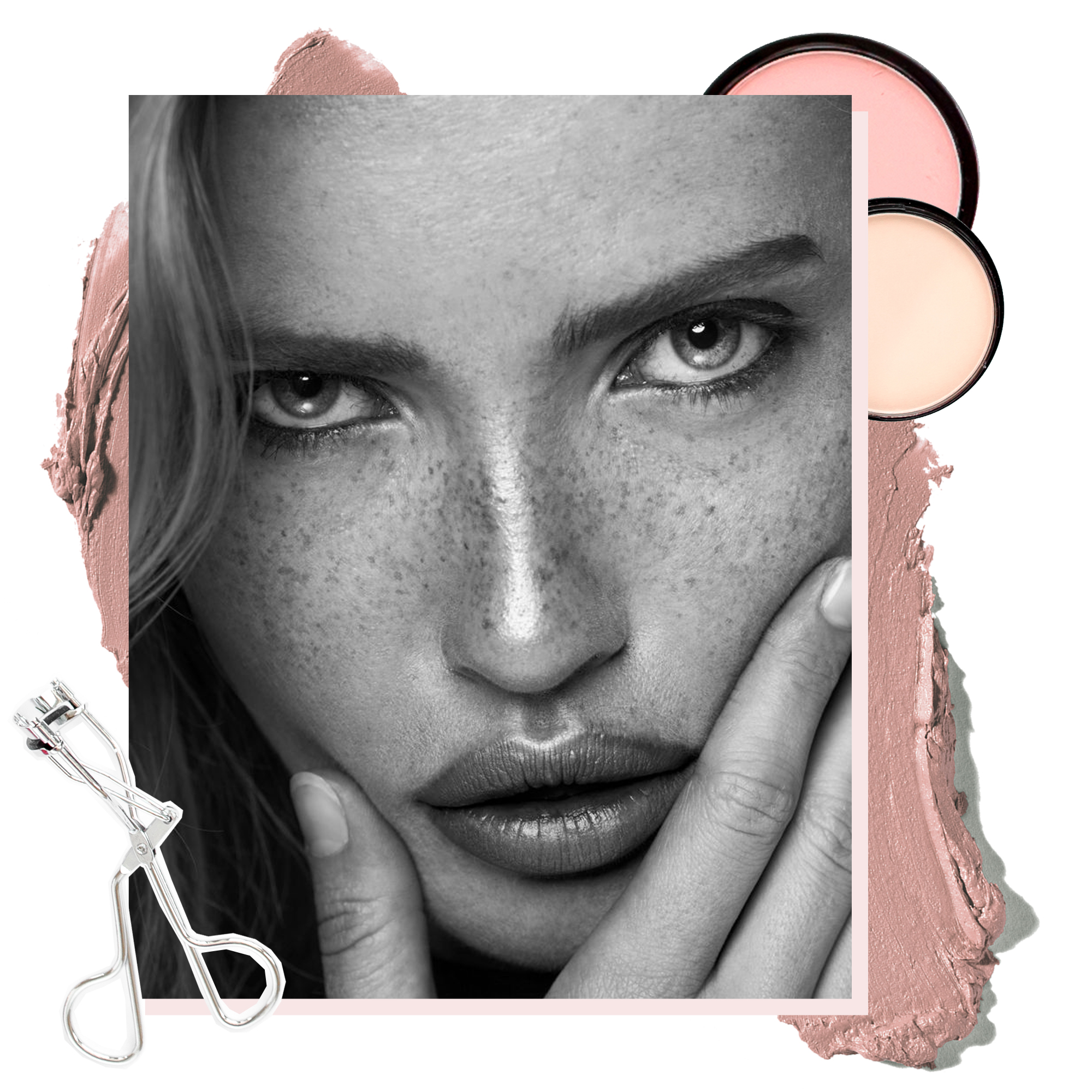 TPR TIPS
Our therapists shape and style your eyebrows to enhance their natural shape. We are happy to work with you toward grooming your eyebrows into your desired shape. Consistent brow appointments will help to prevent you from tweezing in-between appointments, so that we can keep your eyebrows looking neat and tidy while they grow into a thicker, fuller shape.
All of our tweezers are sterilised in our premium Laformed Autoclave machine.
Please let us know if you have recently started taking any medication, had any skin treatments, or other factors that may lead your skin to be sensitive to waxing.
Eyebrow Wax $40
Eyebrow Tint $20
Eyelash Tint $30
Combo $75
Lash Lift $110
False Lash Application $45
THREADING
Eyebrow $40
Lip $15
Lip & Chin $20
TPR TIPS
To comply with NSW Health & Safety regulations, we require that every nail client purchases their own TPR file pack. This will be a personal set of tools that are only used for your appointments. This is a one off purchase of $5 and ensures we can keep from raising our prices. It's also super environmentally friendly!
All of our tools are individually sterilised in our premium Laformed Autoclave machine to prevent any nasty infections from spreading.
If you require a polish soak off prior to your nail treatment, please select when booking to ensure enough time is allocated to your appointment.
All Bio Sculpture Gel & Evo products are vegan, animal cruelty free and '5 Free' non toxic.
Classic
Manicure $40
Pedicure $50
Gel
Polish Manicure $50
Polish Pedicure $60
SNS
Manicure $65
Manicure with Extensions $85
bio sculpture
Manicure $65
luxury pedicure
A luxe pedicure experience offering aromatherapy bath salts, exfoliating scrub and mask, a massage and a hot towel, in addition to regular cut, file, shape and polish $80
Shellac Polish +$10
COLOUR CHANGE
(Normal Polish Only) $25
REMOVAL ONLY
(Includes File & Strengthening Treatment) $20
ADD ONS
Nail Fix $10
French $10
Nail Art (Price available on request)
Relaxing Foot Massage $15
Baby Manicure or Pedicure
(10 years or younger) $10
TPR TIPS
We use a variety of leading makeup brands to deliver the highest quality makeup application. Healthy skin is the perfect base for makeup, so we suggest having a facial treatment leading up to your event or prior to your appointment.
Full Makeup $95
Eyes Only $55
Groups (3+) $80ea
Makeup Lessons $150
Mobile Wedding Makeup $200ea
(Minimum of 4 people)